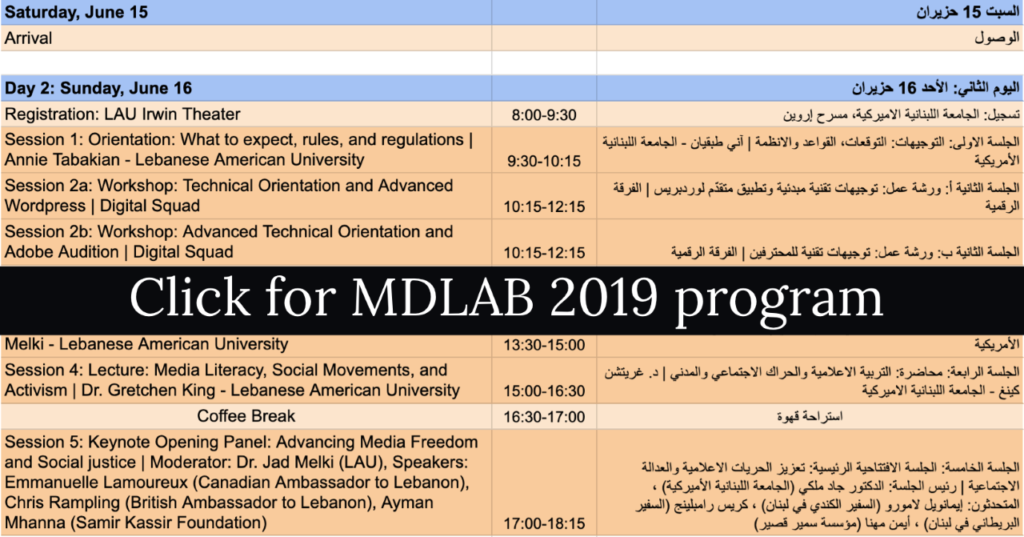 MDLAB aims to develop media and digital literacy education in the region by providing the needed training, curricular material and resources, and motivating faculty, students, journalists and activists to transfer what they learned to their institutions. So far, MDLAB has succeeded in introducing media and digital literacy to 40 Arab universities and schools in 12 Arab countries.
MDLAB runs each year an intensive summer academy that bring together academics, students, journalists and activists to learn, train, network and socialize on all matters related to media and digital literacy.
MDLAB 2019 Application Deadline Has Passed.
The academy works on developing MDL curriculum that includes modules and training manuals including course plans, multimedia, and case studies.
Study media literacy at a 2-week summer academy in Beirut with students and faculty from all over the world.
Harness the power of digital and social media for education and civic engagement.
Incorporate our freely available syllabi, exercises and lectures in your teaching.
Connect with hundreds of media and digital literacy instructors, activists and students from around the globe.