Henry Jenkins's 2006 book, Convergence Culture: Where Old and New Media Collides ended with the speculation that we were acquiring skills through play that would soon be used to change the world.
Almost a decade later, we are seeing signs that this prediction may have come true, as we look at the communication practices deployed by young people around the world as they are entering the political process. To illustrate this new paradigm, Dr. Henry Jenkins and Dr. Sangita Shresthova explored specific promises and challenges through a case study of American Muslim youth networks that confront the often harsh political climate of Post-9/11 America: moderate Muslim voices have struggled to find a means of entering an increasingly polarized discussion around Islamaphobic and extremist perspectives.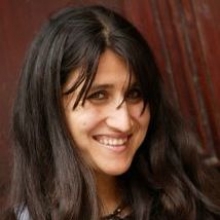 Dr. Henry Jenkins is an American media scholar and a Provost Professor of Communication, Journalism, and Cinematic Arts, a joint professorship at the USC Annenberg School for Communication and Journalism and the USC School of Cinematic Arts. 
Dr. Sangita Shresthova is the Director of Henry Jenkins' Media Activism & Participatory Politics (MAPP) project based at the Annenberg School for Communication and Journalism at University of Southern California.